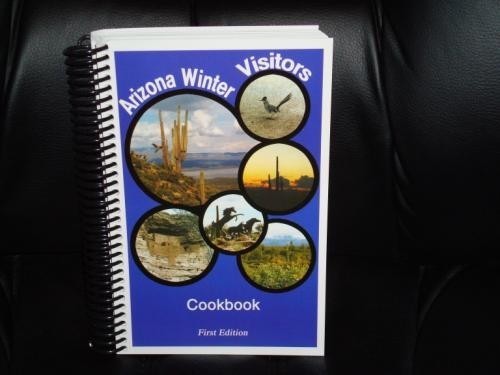 This recipe is in the Arizona Winter Visitors cookbook on page 116. Recipes were submitted from throughout the U.S. and Canada.
"We Want Wow Now"
Pork Chops
I am leaving out 1 ingredient so you have to go to the cookbook on that page and look it up.
4 to 6 pork loin chops 1 med. ?????? chopped
1 (16 oz.) can whole cranberry 1 pkg. dry onion soup mix
sauce 1/4 c. coarsely chopped pecans
8 oz. catalina salad dressing
Preheat oven to 350*. Place chops in baking dish. Mix together cranberry sauce, Catalina, ?????, onion soup mix and pecans. Pour over chops. Bake 40 minutes, or until chops are done, depending on the thickness of the chops.
Cookbooks can be picked up at
the Apache Junction Chamber Office.
$10.00 Donation
A Great Gift idea for
Christmas, Weddings,
Anniversaries, Birthdays
Friends and Yourself